Skin and Seizures: Tuberous Sclerosis Complex, A Pictorial Essay.
Murtaza Rashid, Samir Altalafha & Mohammed Al Mogbil
A 23 y/o male was brought to our Emergency Department after having a seizure. He was alert and his vital signs were stable. He is known to have epilepsy and is on regular anti-epileptic medication for three years. He is being followed up at a neighborhood medical center at his native village . On physical examination numerous brown papules were seen over his nose and both cheeks in a butterfly pattern which correspond to facial angiofibromas (Figure 1). Ash Leaf Hypomelanotic macules were seen over his extremities (Figure 2). Few hyperpigmented café au lait macules were observed over his trunk (Figure 3). A big fibroma was also seen over his scalp (Figure 4). Areas of thick leathery texture of orange peel known as Shagreen patches were observed on back (Figure 5).
Figure 1: Facial angiofibromas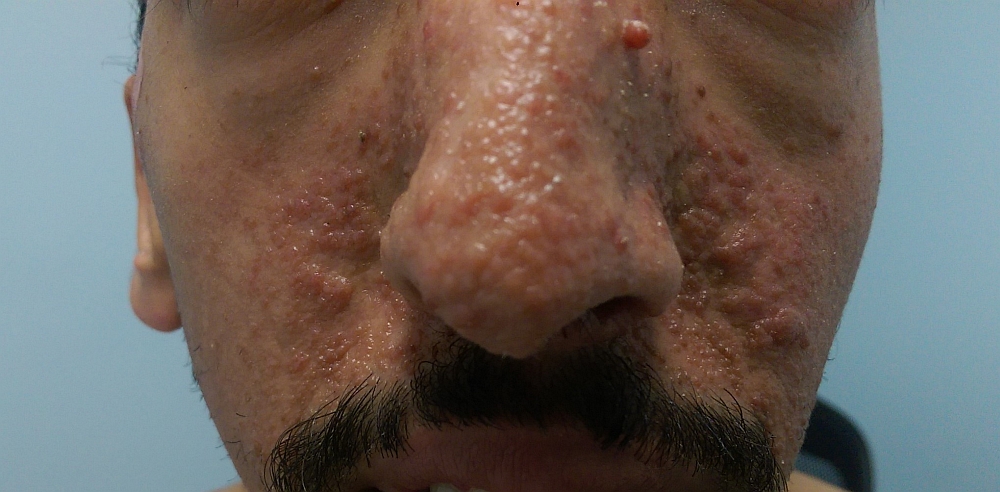 Figure 2: Ash Leaf spot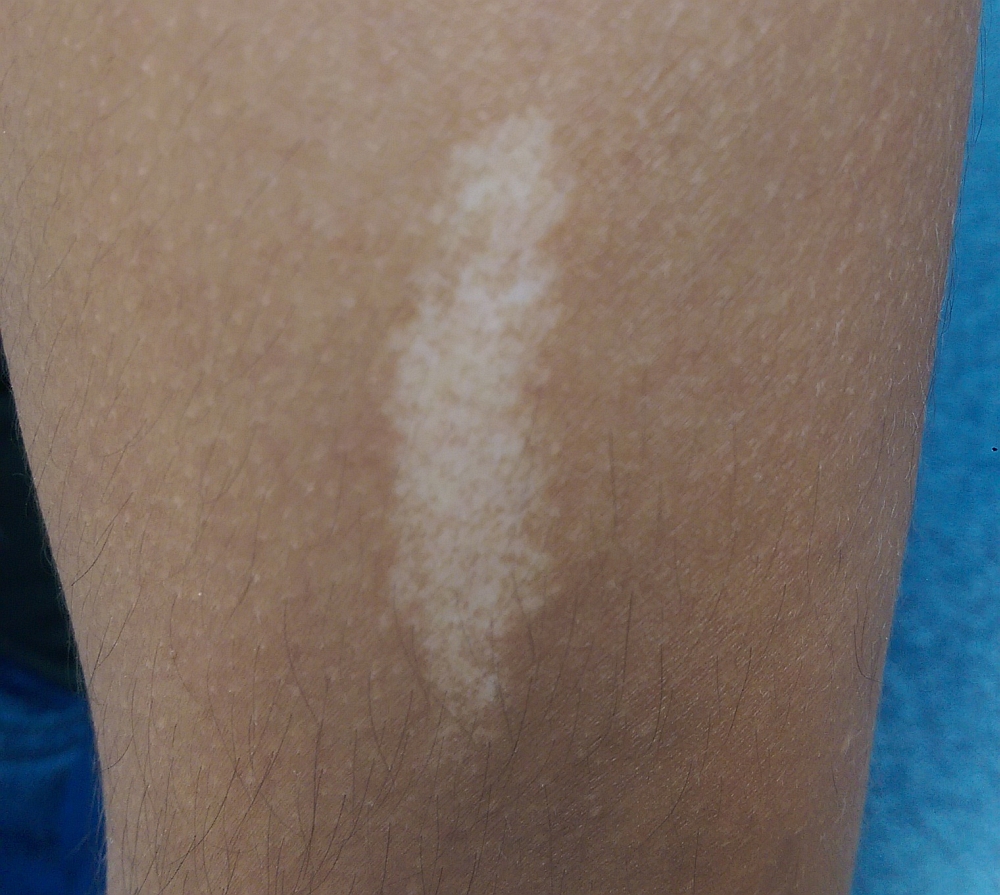 Figure 3: Cafe au lait macule


Figure 4: Scalp fibroma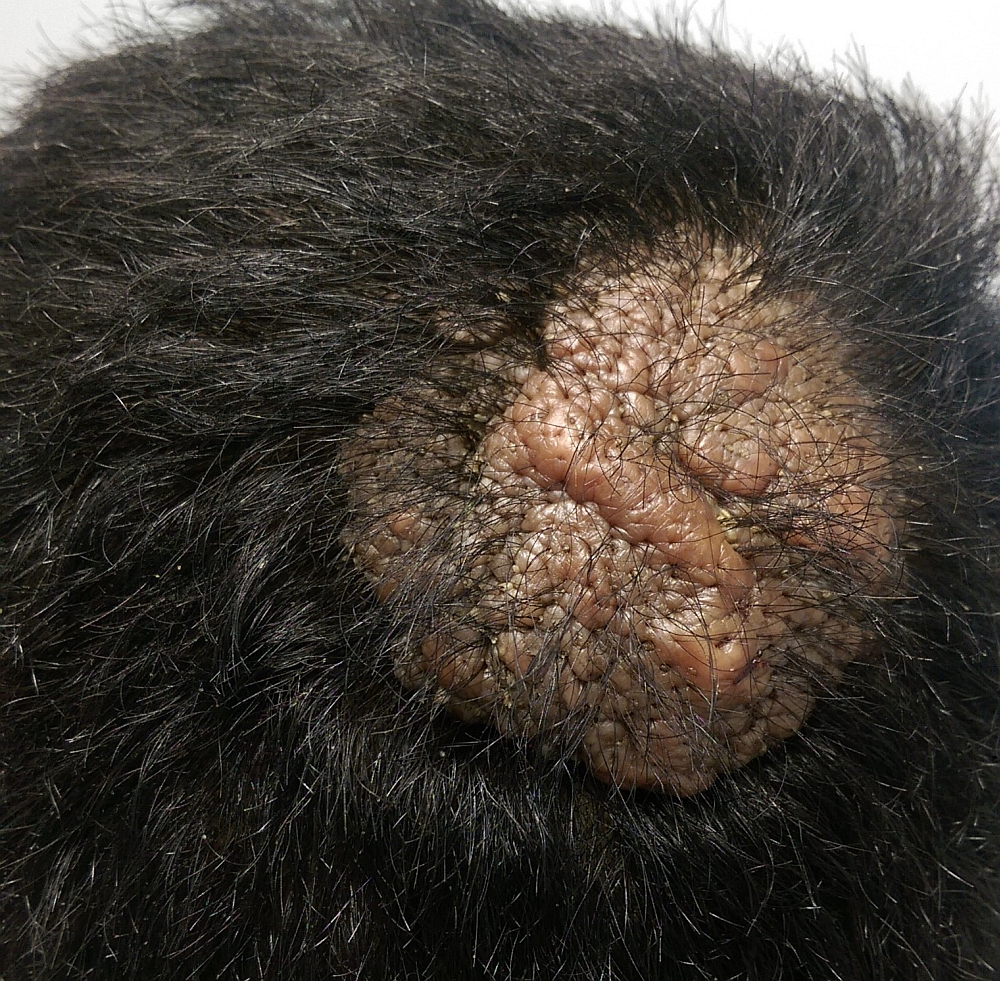 Figure 5: Shagreen patch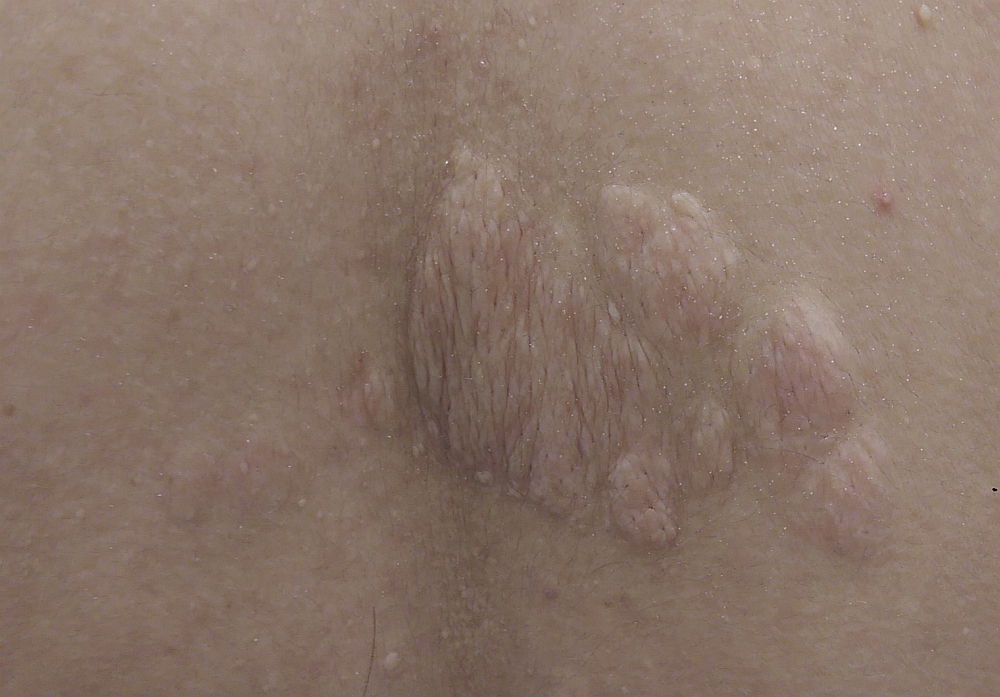 A Brain CT scan revealed multiple subependymal giant cell astrocytomas. Laboratory investigations were normal.
This patient was clinically diagnosed as Tuberous Sclerosis Complex having a myriad of skin lesions.1
Tuberous sclerosis complex is an autosomal-dominant, neurocutaneous, multisystem disorder characterized by cellular hyperplasia and tissue dysplasia.2 Seizures are commonly encountered in Emergency Room however, conspicuous lesions as described above must alert the physician to guide the patient for a multidisciplinary approach.3
Competing Interests
None declared
Author Details
MURTAZA RASHID; M.D Medicine; Royal Commission Hospital, Jubail, Saudi Arabia. SAMIR ALTALAFHA; M.D Emergency Medicne, Fellowship Critical Care, Royal Commission Hospital, Jubail, Saudi Arabia. MOHAMMED ALMOGBIL; M.D, FRCPC, Pediatric Emergency Medicine, Royal Commission Hospital, Jubail, Saudi Arabia.
CORRESPONDENCE: MURTAZA RASHID; M.D.; Department Of Emergency Medicine, Royal Commission Hospital, Jubail Industrial City, 31961, Saudi Arabia
Email: dr.murtazarashid@gmail.com
References
DiMario FJ Jr, Sahin M, Ebrahimi-Fakhari D. Tuberous sclerosis complex. Pediatr Clin North Am. 2015 Jun;62(3):633-4.
Curatolo P, Moavero R, de Vries PJ. Neurological and neuropsychiatric aspects of tuberous sclerosis complex. Lancet Neurol. 2015 Jul;14(7):733-45.
Saxena A, Sampson JR. Epilepsy in Tuberous Sclerosis: Phenotypes, Mechanisms, and Treatments. Semin Neurol. 2015 Jun;35(3):269-76 .
---

The above article is licensed under a Creative Commons Attribution-NonCommercial-NoDerivatives 4.0 International License.
---